About Us
Welcome to Coastguard Boating Education, the leading provider of recreational boating education in New Zealand
Coastguard Boating Education (CBE) was formed in 1979 as a non-profit organisation to provide a comprehensive range of boating courses throughout New Zealand. The organisation is registered as a Private Training Establishment with the New Zealand Qualifications Authority.
Coastguard Boating Education staff and tutors are highly experienced and qualified to ensure the best learning experience for students.

John Cowan
Katie McNabb
Brooke Archbold; MNZM (Member of the New Zealand Order of Merit)
Alan Haddock; Q.S.O (Queen's Service Order)
Marilyn Brady
---
Mike Brown
General Manager
Mike joined the team in late 2016 following a period of research and teaching in the tertiary sector. He has a PhD in education and has been involved in outdoor learning (land & sea based) for many years. He holds RYA and Coastguard qualifications, is a keen sailor, and enjoys backcountry mountain bike riding.
Email: mike.brown@boatingeducation.org.nz
Phone: 09 361 4708
Mobile: 022 043 5376

Steve Crockett
Manager – CBE Courses & RYA Training
Steve has a myriad of roles, including induction and training of tutors for Coastguard Boating Education (CBE), Chief Representative for The Royal Yacht Association (RYA), reviewing course material, and ensuring instructors methods and resources are effective for delivery.
Email: steve.crockett@boatingeducation.org.nz
Phone: 09 361 4709
Mobile: 022 468 4740

Sarah Pengelly
Assessment Administrator
Sarah is the Assessment Administrator. She issues all certificates for CBE and The Royal Yachting Association (RYA).
Email: sarah.pengelly@boatingeducation.org.nz
Phone: 09 361 4712

Jason Rowledge
Training Manager – Commercial
Jason has excellent maritime technical knowledge and has a strong maritime training & management background, holds NZ ILM and RYA Yachtmaster Instructor, formal teaching and assessor qualifications and has completed many high profile roles aboard Super Yachts in the past.
Email: jason.rowledge@boatingeducation.org.nz
Phone: (09) 361 4711
Mobile: 021725993

Debbie Moore
Accounts Administrator
Debbie is the Accounts Administrator. Her primary duties involve handling the invoicing, balancing books and administration of the financial resources.
Email: debbie.moore@boatingeducation.org.nz
Phone: 09 361 4704

Mel Best
National Education Coordinator
Mel brings a decade of experience with the Royal New Zealand Yacht Squadron, having worked as the Sailing Manager for much of her time there. Mel coordinates all classroom-based courses.
Email: melanie.best@boatingeducation.org.nz
Phone: 09 361 4702
Mobile: 021 346 459

Roy Pearson
Training Moderator SAR
Roy brings a wealth of experience in the maritime industry. He has been aligned with Coastguard since 1990, when he became a CBE instructor, a role he currently juggles alongside his new position as Training Moderator SAR, and volunteering as a rescue skipper for the New Zealand Coastguard. As Training Moderator SAR, Roy will support the Coastguard SAR instructors and assessors to perform their activities training Search and Rescue Volunteers
Email: Roy.Pearson@boatingeducation.org.nz
Mobile: 02102750333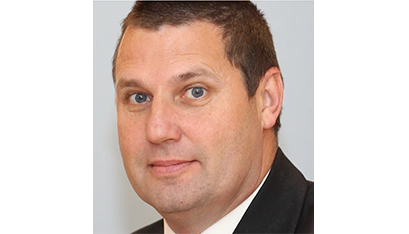 Lisa Campkin
Safe Boating Project Manager
Lisa is the Safe Boating Project Manager, a nationwide programme devoted to educating young people with the essential safe boating concepts such as life jacket use, safety gear and response to common water-based situations. Lisa trains the trainers to deliver the Safe Boating Programme.
Email: lisa.campkin@boatingeducation.org.nz
Phone: 09 361 4706
Mobile: 022 197 8295

Tasman Salter
Marketing & eLearning Coordinator
Tasman joined the CBE team in 2016 as the Marketing & eLearning Coordinator. He is committed to building CBE as a brand through quality marketing materials as well as reliable e-communication.
Email: tasman.salter@boatingeducation.org.nz
Phone: 09 361 4710

Ross Winterburn
Maritime Educator
Ross has taken on the role of Maritime Educator at our Westhaven office, continuing his extensive service to the maritime industry: training in the use of marine safety equipment, helicopter underwater escape training and work for Auckland Regional Council environmental monitoring programs. Ross has been a SAR volunteer for Auckland Coastguard (Heavy Rescue Vessel and Air Patrol) for 25 years, and a Boating Education tutor since 1996. His work in our Westhaven office centres on supporting the
Training Manager - CBE
and
Training Manager – Commercial
, as well as keeping course resources up to date.
Email: Ross.Winterburn@boatingeducation.org.nz
Phone: 09 361 4705

Tracy Peers
Education Administrator
Tracy joined the organization in early 2017. Having previously worked for the Department of Internal Affairs, Tracy brings administration experience, a proactive work ethic and positive attitude to the role.
Email: tracy.peers@boatingeducation.org.nz
Phone: 09 361 4704

Maribeth Armstrong
Office Administrator (Education)
Maribeth joined CBE in August 2017 following several education based roles. Her role with CBE involves NZQA compliance, quality assurance and evaluating and improving learning outcomes. Maribeth is a music loving, adventurous, nature nerd passionate about marine and NZ bird conservation.
Email: Maribeth.Armstrong@boatingeducation.org.nz
Phone: 0800 40 80 90